Venga, your localization partner
The Venga Story

Venga prides itself on more than twenty years leadership in translation and localization, working with major IT companies like Oracle, PeopleSoft, and JD Edwards. We have experience both as buyers and suppliers, and we understand all aspects of the globalization process. We work on all continents and know the software world intimately.

Venga has followed the transformation of the software industry from start-ups to multinationals and adapted its localization procedures accordingly, implementing new solutions based on technology. Over the years, we have developed proven processes and thorough standards to ensure quality, transparency, and timeliness.
12 years in business
25-50
wide range of services
5 industries served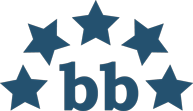 5.0