Worldwide language services provider
With over 40 branches in Europe, North America and Asia, KERN is a market leader for language services. KERN has four decades of experience in foreign language communication, and offers a full range of services to the world of industry, commerce, economics and culture.
Since its establishment in 1970, customer care has always been at the core of the KERN Group's philosophy. Flexibility, accuracy and specialist knowledge all play a vital role in delivering sophisticated and accurate translations to the highest standards.
50 years in business
More than 500
zzz Other zzz
wide range of services
wide range of industries served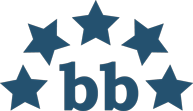 4.4