Perrine Broca
Jul 16, 2019
Average WWA rating given: 5.00
(1 entry)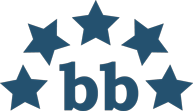 Perrine Broca / ID'S / idsexport / id-s
Avg. LWA :
5
(2 entries)
Collaborateur agréable et réactif. Deux très bonnes expériences de travail avec Peng Liu. Merci beaucoup !
Gwen Rousselot-Jones
(Aracom sprl)
Mar 12, 2019
Very responsive, positive person to work with. Client was satisfied.

federal
Aug 27, 2018
Average WWA rating given: 5.00
(60 entries)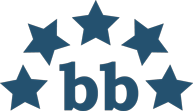 Federal Translation
Avg. LWA :
5
(19 entries)
Excellent translator. Delivered in time. We recommend him!
Outsourcer feedback
(Those who did not leave a comment)
May 02, 2019
Teiwes (tec:con)
Willing to work with again:
Yes
Oct 08, 2013
(Si Jin)
Willing to work with again:
Yes
He is a very responsible translator. I have worked with him and the quality of his translations is excellent. Very professional and ponctual! I would highly recommend him for other translation and quality control work.