Services
Translation, Interpreting, Editing/proofreading, Website localization, Software localization, Transcription
Languages
מאנגלית לסלובקית, מגרמנית לסלובקית, מסלובקית לאנגלית, and 2 more.
Specializes in
כלי רכב / מכוניות & משאיות, רפואי (כללי), מכניקה / הנדסת מכונות, and 7 more.
because Group
Apr 15, 2020
Average WWA rating given: 5.00
(50 entries)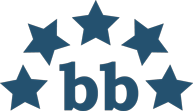 Because / SM
Avg. LWA :
4.9
(29 entries)
Good collaboration. Definitely recommendable. Looking forward to future projects.

Karin Steinberger
Nov 27, 2017
Average WWA rating given: 5.00
(3 entries)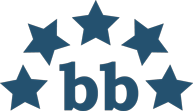 Übersetzungsbüro Steinberger
Avg. LWA :
5
(2 entries)
We've been working together for years and Kristian has never let me down. Absolutely recommendable.
GSI Translation
Oct 05, 2017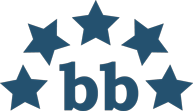 GSI Translations / previously: Accurate Translators
Avg. LWA :
4.6
(30 entries)
A pleasure to work with Kristian on a few projects - always delivered on time and to a high professional standard.
A.C.T. GmbH
Jun 16, 2017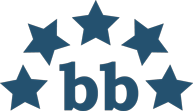 A.C.T. Fachübersetzungen GmbH / previously: Abis Fachübersetzungen
Avg. LWA :
5
(22 entries)
Very professional and skilled. Pleasant communication. Highly recommended!
Summa LinguaeRO
May 29, 2017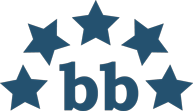 Summa Linguae (formerly Mayflower Language Services, Globalme, uniQode)
Avg. LWA :
3.3
(42 entries)
Kristian is a high quality translator. Also, he has great communication abilities and he do his projects in due time. We will definitely work with Kristian again and again.
Good quality and on time translations. Thank you. We will definitely be in touch for future projects
Jakub
(Wellspring Healthy Living Centre)
Feb 10, 2014
Very quick response, thank you!
Fast and high quality translation.
Very professional and reliable! A pleasure to work with

Word Perfect
Nov 27, 2008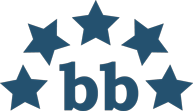 Word Perfect Translations Limited / Wordperfect
Avg. LWA :
3.1
(19 entries)
Great promt reliable translations. A pleasure to work with!
It was pleasure to work with Kristian Maďar-high quality translations,willing to work,timely delivery,clear and flexibel in comunication.Hopefully we can work soon again.Grabmuller Translation Agency
High quality translation, fast delivery. Kristian was a pleasure to work with! Thank you and hope we will collaborate again.
Mr. Kristian Madar's work is of excellent standards. He is accurate, reliable and committed to deliver quality translations. I highly recommend him to prospective clients.
Outsourcer feedback
(Those who did not leave a comment)
This sevice provider has not yet received any colleague feedback.
Have you worked alongside this service provider? Leave Kristian Madar a rating.