Alejandro Gómez
(Globalexicon)
Nov 22, 2019
Vittoria Saviolo
Sep 17, 2019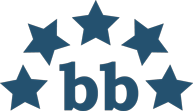 ONCALL Interpreters & Translators / ONCALL EUROPA / ONCALL LATAM / ONCALL Language Services
Avg. LWA :
4.7
(16 entries)
Olivera is a very professional and reliable translator. I worked with her several times and she has always been incredibly responsive, attentive and never delivered late. Would recommend working with her.
Olivera was very helpful and delivers fast and accurate translations that helped me and my client! 😊
We are very happy with Olivera's performance. She is very friendly, with good attention to detail and always responsive.
Ms Natasha Kocsis
(Serbian City Club)
Apr 18, 2016
Olivera is highly professional, very discreet and extremely reliable translator and interpreter that we use regularly. I have no hesitation in recommending her translating services.
Mr David Lythgoe
(Chairman of Serbian Association of Translation Com)
Apr 18, 2016
Outsourcer feedback
(Those who did not leave a comment)
Dec 10, 2018
Ms Rachel Brown (Twig Education)
Willing to work with again:
Yes
Olivera Ristanovic is one of the best Serbian conference interpreter I have worked with. She is a highly professional and competent conference interpreter.