Languages
מגרמנית לאסטונית, משוודית לאסטונית, מאנגלית לאסטונית
Specializes in
פרסום / יחסי ציבור, עסקים/מסחר (כללי), ממשל / פוליטיקה, and 6 more.
Outsourcer feedback
(Those who did not leave a comment)
Apr 16, 2018
Radu Sargu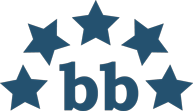 Polilingua
Avg. LWA :
4.9
(770 entries)
This sevice provider has not yet received any colleague feedback.
Have you worked alongside this service provider? Leave Helle Blum a rating.