Afroditi Lakkioti
(Translation and Language Center Afroditi Lakkioti )
Nov 02, 2015
Excellent job. I will definitely work with her again by all means!
Anastasia Naoumi
(Reword)
Oct 13, 2015
Very responsive and communicative translator! Happy to work with her!
A prompt answer and a excellent work.
Virginia is a pleasure to work with. She offers high quality work. She is a real PRO!
Outsourcer feedback
(Those who did not leave a comment)
Oct 26, 2015
Silvia Straub (Absolute Translations Ltd)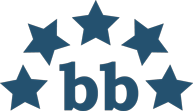 Absolute Translations Ltd / Absolute Translations / London Office
Avg. LWA :
4.7
(45 entries)
Willing to work with again:
Yes
A consummate professional with a focus on detail and quality. I would not hesitate to collaborate with Ms. Katsimpiri, and wholeheartedly recommend her services.