Services
Transcreation, Translation, Interpreting, Copywriting, Editing/proofreading
Languages
מאנגלית לסינית, מסינית לאנגלית, מCantonese (Yue Chinese) לסינית, and 3 more.
Specializes in
חינוך / הוראה, עסקים/מסחר (כללי), קולנוע, סרטים, טלוויזיה, דרמה, and 4 more.
Florence Van is responsive, pleasant to communicate with and adheres to tight deadlines.
Eva Choi
(Stan Group (Hong Kong))
Oct 08, 2020
High-quality translation in a timely manner
Yan Ung
(Macau Association of Composers, Authors & Publishe)
Oct 07, 2020
Florence did a excellent translation with us and we will work with her in the future.
Outsourcer feedback
(Those who did not leave a comment)
Jan 22, 2021
Absolute Translations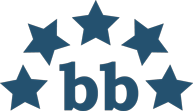 Absolute Translations Ltd / Absolute Translations / London Office
Avg. LWA :
4.8
(46 entries)
Willing to work with again:
Yes
Oct 07, 2020
Jessica Tse
Willing to work with again:
Yes
She always gives her best in every task and is highly valued at the workplace.