Great communication and very professional. Will definitely collaborate again.
Thank you, Regina, for prompt and excellent help!
Thank you so much for the perfect translations!!
Outsourcer feedback
(Those who did not leave a comment)
Jun 12, 2015
prelozto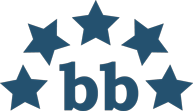 Au Cat s.r.o. / Prelozto / CSpreklady s.r.o. / Martin Reinisch
Avg. LWA :
4.3
(6 entries)
Willing to work with again:
Yes
Regina has been in a collaboration with us(GameSys) for over half a year for a large project. During this time she has proven herself an excellent translator. Her accuracy, speed, communication and willingness to take one step extra really stand out! We would most definitely be working with her again.