Gunn is very professional, punctual and patient enough to adapt to clients' requests. Highly recommended.
Very profesional and reliable translator. Surely we will work with her again.
Easy communication, timely delivery! Highly recommended!
Outsourcer feedback
(Those who did not leave a comment)
Jan 30, 2015
Ariadna Reques (MCLehm)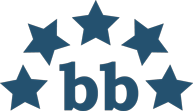 Mc LEHM Traductores / McLEHM / Mc LEHM International
Avg. LWA :
5
(22 entries)
Willing to work with again:
Yes
This sevice provider has not yet received any colleague feedback.
Have you worked alongside this service provider? Leave Gunn Aarli a rating.