great person all around and professional.
Excellent cooperation! Everything ran smoothly, from the beginning to the end of the project.
Amr Hemdan
May 14, 2020
Average WWA rating given: 4.86
(28 entries)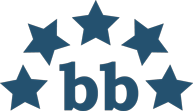 Localized Vision
Avg. LWA :
4.9
(97 entries)
Professional Translator, always meet the deadline
Natalie K.
(001 Translation Inc.)
Nov 19, 2019
Shiho was very efficient and responsive, and provided us exactly what we needed.
I was very pleased with Shiho's service. She was prompt, professional and polite and very easy to work with.
Daniel Pukkila
Aug 13, 2019
Shiho Fukuda did an amazing job in translating my poem. Precise and amazing work, would recommend!
Oscar Peña
(Bunny Studio)
Aug 06, 2019
Shiho has done a great job. Responsive, great quality and good turnaround times.
Shiho is a very professional, pro-active and punctual translator. I highly recomend her to anyone expecting high-quality translations on time.
Shiho is just a great translator to work with. Always on time. 5 start quality. The fact that she is based in the US can also be a great advantage for time difference as well as culture knowledge. Highly recommended.
Always on time and good quality. Thank you!
Charles Lapage
(FGSAKE LLC)
Aug 16, 2016
Fast, timely and responsive. I will definitely work with Shiho again.
Shiho is very responsive, attentive and reliable translator. I am glad I have chosen her for my translation assignment.
Good valued translator. Very Reliable!
I worked with Ms Koski to have my academic papers translated in Japanese from English. Ms. Koski is professional in her work. She is always proper and punctual with my needs and deadlines. Her level of Japanese is obviously native but more importantly her high level of understanding of the English language assures that the translation will be precise in the expression of the original work. Additionally, she's a pure joy to work with; she's kind and accessible. I highly recommend working with her.
Reliable and good quality work. Easy to reach too!
Good translator. Would work with them again.
Outsourcer feedback
(Those who did not leave a comment)