Thank you for assisting with technical translations into French! We are grateful to have you on our team!
Worked with Lorraine over the past 2 years and continue to do so. We have no complaints from our clients regarding her translation work. Would highly recommend her.
Always dependable and provides high quality work with deadlines always met!
I've worked with Lorraine on several projects. Great communication, high quality, friendly, and she always meets the deadlines. Definitely recommend!
Generous and professional
We are very happy with the quality of Lorraine's work. Will definitely work with her again.
RachelEcho
Sep 30, 2014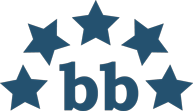 Trustpoint.one / Translate.One / formerly: Echo International
Avg. LWA :
4.5
(24 entries)
Lorraine is truly a professional in this industry and an absolute delight to work with. She is fast, reliable, and always delivers superb work. We would certainly recommend her!
Teneo
Aug 21, 2014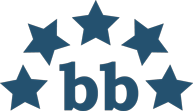 Teneo Lingustics Company, LLC / formerly: The TextLab
Avg. LWA :
4.9
(18 entries)
Lorraine is a wonderful translator. She delivers not only on time and quality work but is also a fast learner. We really enjoy working with her!
Lorraine is a very responsible translator, who is easy to work with. Highly recommended for timely and accurate work.
Lorraine has provided us with high quality translation very quickly and it's a pleasure to work with her.
Lorraine was great and communicating through out the project and was available for questions/revision even after the file was submitted. Very professional and helpful.
Lorraine was prompt, professional and produced an excellent translation. Her attention to detail is impressive, I would definitely work with Lorraine again in the future and would happily recommend her.
Edith St-Jean Trudel
(Doctor in Psychology)
Dec 18, 2013
Excellente traductrice. Je la recommande sans hésitation!
Lorraine made thoughtful and precise edits of my application materials written in French--and she was lightning-fast! I would gladly work with her again.
Outsourcer feedback
(Those who did not leave a comment)
Oct 08, 2017
Nicole Deuvaert (Translingua.com)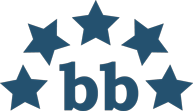 Access-Translingua
Willing to work with again:
Yes
Jul 31, 2014
Transfirex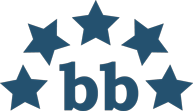 Transfirex
Avg. LWA :
5
(9 entries)
Willing to work with again:
Yes
Madame, Monsieur, J'ai eu l'immense plaisir de recourir aux services de madame Dubuc. J'ai été frappé par sa diligence et sa disponibilité, ainsi que son goût du travail bien fait. Sa sympathie qui semble toute naturelle facilite également les échanges. C'est donc naturellement que je travaillerais de nouveau avec madame Dubuc et la recommande vivement. Gabriel Djiako Djiako Language Solutions Gabriel@djiako.org
Lorraine was my reviser on a rush medical marketing project. The pertinence of her corrections and her willingness to share her knowledge are to be commended. A true professional, will recommend to my own clients!
Jocelyne Nadeau
(Groupe Robert)
Nov 25, 2013
Lorraine has translated many documents while she were with us full time for 8 months. Her main task was translation.....

Lorraine Dubuc
(this provider)
Excellent translation experience in human resources, safety and security as well as transportation and fire safety plans.