Services
Translation, Website localization
Languages
מאנגלית לרוסית, מרוסית לאנגלית
Specializes in
הנדסה/מדע נפט, שיווק / מחקר שווקים, הנדסה: תעשייתי, and 3 more.
An excellent, prompt and reliable translator.
Evgeny is a very accurate and professional translator. Delivery on time. Excellent quality and communication. Highly recommended!
Heiko Klar
( RUHRPUMPEN GMBH)
Mar 17, 2016
He did a perfect job in vocal and document translation and was also outside business friendly and helpful.
Outsourcer feedback
(Those who did not leave a comment)
Feb 20, 2016
ABBYY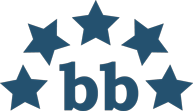 ABBYY / Perevedem.ru / Awatera
Avg. LWA :
2.7
(37 entries)
Willing to work with again:
Yes
This sevice provider has not yet received any colleague feedback.
Have you worked alongside this service provider? Leave Evgeny Demin a rating.