Elena is a pleasure to work with, excellent communication and high quality translations. Couldn't ask for more!
Ariadna Uribe
(Revista Multidisciplina, UNAM)
Sep 19, 2015
Excellent translation services. Elena 's work is extremely formal, supreme quality, accurate, and deliveries on time.
Elena is an excellent professional from many points of view. She consistently provides top quality and timely translations to our company, and she's a very responsive person, always willing to learn and adapt to new tools and procedures.
Working with Elena is not only a professional, but a personal delight. She's such a beautiful, sensitive and executive English-Spanish Translator. We have worked together for a huge project that required biblical knowledge, and a great sense of time synching so her final scripts were going to be voiced on several videos. Everything went so smoothly! I sincerely recommend working with Elena. You'll be amazed and definitely you'll hire her again! At least, that's what I'll do in a near future!
Liam Finnis
(Oxfam)
Oct 16, 2014
I worked with Elena on a number of different projects ranging from publications to training materials. She was very easy to work with, especially considering the technical language involved in some of the work. Elena also showed a strong enthusiasm for the work and the subject, which was extremely helpful. I would highly recommend her to anyone looking for translation work, especially in the area of research communication and international development.
Samantha Frost
(INASP)
Sep 08, 2014
It is a pleasure working with Elena. She is always friendly and punctual whilst delivering work of the highest standard. I can't recommend her highly enough!
Tim Williams
(Beyond Violence)
Sep 02, 2014
Elena is absolutely amazing - she is not only greatly competent producing high-quality output, but also extremely efficient, an excellent manager of her team and friendly, professional and prompt in all communications.
Outsourcer feedback
(Those who did not leave a comment)
Mar 13, 2020
Enrique Cima Dehenen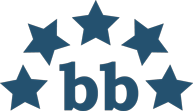 Midori
Willing to work with again:
Yes
Sep 18, 2015
Ivonne Molina (ADWEB )
Willing to work with again:
Yes
Alberto Achar
(Librerías Gandhi)
Dec 08, 2014
She was a very honest, loyal and hard working member of my team in librerias Gandhi.