Happy to wok with Omar; Very good quality and delivery on time.
Ahmed Roshdy Hassan
(Localize Africa (Pty) Ltd. )
Aug 03, 2016
He is one of the most reliable vendors. He always replies quickly on emails with supportive and clear answers. He has a very good experience in Translation and Revision, as we sometimes work under pressure. I recommend him, because of his good quality and experience in many fields.
It is great pleasure to work with Omar. His translation is accurate and professional. I strongly recommend his as a translator.
This translator provided high quality translation. He is punctual and reliable.
Omar is a good translator. We would recommend him.
Professional translator; Good communication; Looking forward to working with again.

Ashraf Al Saad
May 12, 2015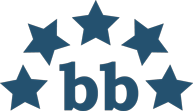 Al Rwad Translation Centre / Arabic Locatrans / Altargama / All Locatrans
Avg. LWA :
5
(51 entries)
Omar is reliable and punctual translator. We are using him regularly for our Somali projects.

Garry Guan
May 07, 2015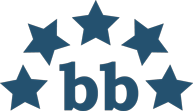 A-A Language Services, LLC. / Asian American Media Group, Inc.
Avg. LWA :
4.6
(14 entries)
ª"˜¨¨¯¯¨¨˜"ª¤(¯`*•.¸(¯`*•.¸ exellent.•*´¯)¸.•*´¯)¤ª"˜¨¨¯¯¨¨˜"ª
Idiomatic USA
May 07, 2015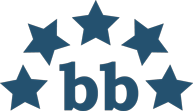 Idiomatic Translations / Idiomatic Language Services SL / Laura Creus
Avg. LWA :
5
(21 entries)
Excellent translator, very prompt and responsive. He answered any questions we had and offered high quality revisions. Recommended.
Excellent translator. Highly recommended. Looking forward to work with him again!
Outsourcer feedback
(Those who did not leave a comment)
Mohamed Muse Gaama
(Af-maal)
Feb 20, 2015
I worked with him in so many projects, he is reliable and can work without supervision. i also like and wish to work him again in the future.