Services
Translation, Editing/proofreading, Software localization, Subtitling, MT post-editing, Transcription, Copywriting
Languages
מאנגלית לאיטלקית, מספרדית לאיטלקית, מגרמנית לאיטלקית, and 3 more.
Specializes in
קולנוע, סרטים, טלוויזיה, דרמה, רפואי: בריאות הציבור, רפואי: מכשירים, and 7 more.

Riccardo Schiaffino
Feb 28, 2020
Average WWA rating given: 5.00
(1 entry)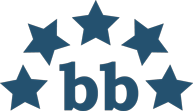 Aliquantum, Inc.
Avg. LWA :
5
(1 entry)
Gianna is very professional, a good translator and very accurate as an editor
Wonderful translator, very professional.
Outsourcer feedback
(Those who did not leave a comment)
This sevice provider has not yet received any colleague feedback.
Have you worked alongside this service provider? Leave Gianna Senesi a rating.