Nice and friendly communication, reliable and fast replying. It was a pleasure to work with Nadia!

stealth_trans
May 04, 2017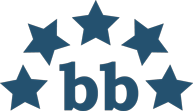 Stealth Translations / Stealth Translations Ltd.
Avg. LWA :
4.7
(72 entries)
Good quality professional translator who delivers on time.
Very excellent quality, I would love to work with you again!
Soudabeh Enthoven
(E-sensorix)
Aug 17, 2016
We have worked several times with Nadia for translation services. She is a perfect translator and works fast and accurate. We have enjoyed working with he and will definitely use her translation skills in future.
Ammar Lecheheb
(Sellenis Limited)
Aug 16, 2016
top draw translator..very professional, very good and very fast.
Firas Raouf
(Everteam)
Aug 15, 2016
Very good work with very good online presence and timeliness.
Nadia is a very committed and fast translator. She has done several manual translations for fitness equipment. She's also very easy to get along with and open to feedback.
Outsourcer feedback
(Those who did not leave a comment)
Dec 14, 2016
Gerdien (Skytron EU)
Willing to work with again:
Yes
Aug 15, 2016
YusufNasir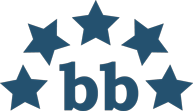 Yusuf Nasır
Avg. LWA :
3
(2 entries)
Willing to work with again:
Yes
This sevice provider has not yet received any colleague feedback.
Have you worked alongside this service provider? Leave Nadia A. a rating.