Allcorrect Group
Feb 04, 2021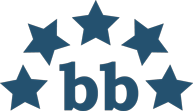 Allсorrect Group / All Correct Group / previously OK Translations Ltd.
Avg. LWA :
4.8
(28 entries)
Emre is a talented and professional translator. Thank you for your reliable work!
Philipp Rpth
(Perfect World)
Jan 13, 2021
Emre has been since working for Perfect World on a regular freelance basis since 2015. He is both well organized and process driven, always aiming for the highest possible quality outcome. It has been a pleasure working with Emre so far, and I can only recommend him. I am confident you will make the same experience.
Andovar
Nov 19, 2020
Average WWA rating given: 4.91
(45 entries)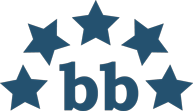 Andovar Pte Ltd
Avg. LWA :
4.8
(79 entries)
Emre is reliable, responsible and our clients are satisfied with the translation provided. Attitude wise he is friendly and proactively provides useful feedback to improve the quality of our output.
Nov 17, 2020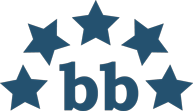 EC Innovations CSR / Beijing E-C Translation Ltd. / EC Innovations (Beijing), Inc.
Avg. LWA :
4.8
(55 entries)
He is a good translator, responsable, reponse timely and deliver the file also on time. Nice!
I've been working with Emre for almost a year on a subtitling project. He's a great professional and a pleasure to work with, punctual, meticulous and thorough.
Nikolay Timofeyev
(Wargaming)
Dec 04, 2018
During our cooperation, which is still on, Emre Erol has proved to be a professional and accurate translator.
We've worked on over 10 projects together and Emre has delivered them all on time, with great quality. I wouldn't hesitate to recommend his services!

Andes Trans
Dec 01, 2018
Average WWA rating given: 5.00
(3 entries)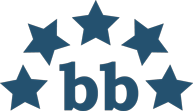 Andes Translations
Avg. LWA :
5
(19 entries)
Emre has worked on over 10 projects for us, English to Turkish, and he's always been very responsive and provided on time delivery. Would definitely recommend his work!
Andovar
Nov 10, 2017
Average WWA rating given: 4.91
(45 entries)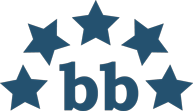 Andovar Pte Ltd
Avg. LWA :
4.8
(79 entries)
Emre always delivers high-quality translation. Thank you!
Emre is a hard-working translator who can handle any type of task. He always deliver on time, no matter how short the deadline is. Great communication and attitude, and always deliver work of excellent quality.
Emre is a responsible translator. For each file,he Submitted it in time.He always kept the good quality.I am very glad to work with Emre.
Ying Wang
(ZenJoy)
Sep 06, 2016
He is very responsible and reliable. His professionalism and knowledge impress us a lot. He communicates with us efficiently to make sure his translation is correct and accurate.He demands himself perfection and work hard to achieve the best results. ----- He always submits tasks on time. It's a very happy experience for us to collaborate with him. We highly recommend him!
This sevice provider has not yet received any colleague feedback.
Have you worked alongside this service provider? Leave Emre Erol a rating.