Date
Feedback from
Comment
Rating
Sep 12, 2018

Freelanguage Lda

Freelanguage LDA
Avg. LWA : 4.5 (58 entries)

Comment: Freelanguage.net recommends Maria to those who search for a Spanish linguist with high language skills and great attitude to work. Her availability and friendly communication make the co-work a true pleasure. We want to continue our collaboration!
Outsourcer feedback
(Those who did not leave a comment)
Oct 03, 2018
daytranslations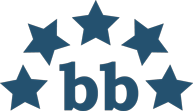 Day Translations / TSD / Day Translations, Inc.
Avg. LWA :
5
(73 entries)
Willing to work with again:
Yes