Eurabic_Trans
Sep 24, 2019
Average WWA rating given: 4.94
(72 entries)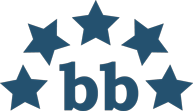 Eurabic Translations AB / Eurabic Translation Destination
Avg. LWA :
4.6
(325 entries)
Very professional linguist and we'd like to cooperate with him again. Very high quality, reliable, helpful and respect the deadline.
Alessandro Laina
(Laina Interactive)
Jan 18, 2019
Very professional work and I'm more than satisfied. Nikolay even took the time to test the translations in the game itself. I've worked with several translators in the past and I must say none of them have been as precise as Nikolay was. Highly recommended.
Han Jaehee
(GreenBlue)
Sep 25, 2018
Nikolay translated my game, Shadow Play, into Russian. And I think he is really professional. He always check things thoroughly. He even noticed my mistakes that I've missed. Also, he was always kind and passionate! If anyone needs Russian translation, then I would like to recommend him.
Mark Stramaglia
(Bludgeonsoft)
Jul 04, 2018
Nikolay is incredibly professional and is very responsive to our needs and schedule. He always provides a fast turn-around with very thoughtful attention to detail. Our game is a challenge to translate, with many made-up english words meant to convey multiple meanings! This is no problem for Nikolay. We are very impressed with his work.
Recently I had the pleasure to work with Nikolay on a large project and I was invariably pleased with his imaginative work. I would definitely like to work with him again in the future.
I've worked with Nikolay on several games. Together, we came up with excellent puns and exact translations for tricky parts. He's an easy-going professional who you can always rely on.