Timely delivery with good quality
Lenka Vášová
(Leram Pharmaceuticals)
Sep 17, 2018
I can recommend Jana Černá for translations of medical texts. We are hiring her for translations of instructions for use and labelling of medical devices. The results are not only linguistically correct but also in compliance with the legislation.
Lenka
(Roche)
Sep 17, 2018
Jana Černá was working for our company as an external translator for 5 years and we were always satisfied with her translations of documents related to drugs used in oncology. When I changed my job and moved to a new company, I contacted her to continue our cooperation.
Libuša Šášiková
(G5 Plus)
Aug 30, 2018
Our company cooperates with Mrs. Jana for few years. She always meets her assignments on time, translations are perfect, and we appreciate her professional approach.
U paní Černé jsem si nechávala přeložit lékařskou zprávu. Oceňuji její velmi profesionální přístup, ochotu a flexibilitu.
Outsourcer feedback
(Those who did not leave a comment)
Jul 29, 2019
Marek Grabmuller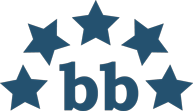 Grabmüller Translation Services
Avg. LWA :
5
(4 entries)
This sevice provider has not yet received any colleague feedback.
Have you worked alongside this service provider? Leave Jana Černá a rating.