Services
Translation, Interpreting, Editing/proofreading, Website localization, Software localization, Training, Project management, Vendor management, Sales, Operations management
Languages
מאנגלית להולנדית, מצרפתית להולנדית, מגרמנית להולנדית, and 4 more.
Specializes in
SAP, טכנולוגיית המידע, מחשבים (כללי), and 7 more.
Competent translator who cares enough to give valuable input proactively.
An excellent translator - always a pleasure to work with. Fast and efficient.
Very good work. Recommend this excellent translator!
It was great to work with Edward. Very professional. thank you.
Ed is a professional and reliable translator. Prompt and accurate. Good report from reviewers. Highly recommended!
Ed is professional and responsive.
Very good translator and proofreader. Projects always done in time, professionally.
Euro-Com International B.V.
Jul 26, 2012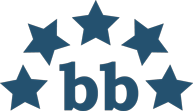 Euro-com / Euro-com International
Avg. LWA :
5
(52 entries)
Edward helped us very well on an urgent project with good quality work. It has been a pleasure to work with him and we recommend his services.
Ed is a professional, flexible, prompt and above all talented translator. A pleasure to work with.
ASAPTrans
Aug 05, 2009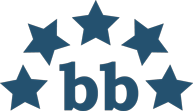 ASAP Translation Service / AP Translation / formerly Prospectus Intelligence & Co.
Avg. LWA :
4.7
(22 entries)
proofreading job well done and client approved it. Timly and quality work. We will contact you once we have more job for you
Most helpful, professional and punctual. A pleasure to work with.
Outsourcer feedback
(Those who did not leave a comment)
Highly knowledgeable IT guy who is fun to work with. Great sense of humor.