Andrew is very fast in reply and delivery. Always very high quality.
Andrew has an excellent understanding of legal translation. He completed a complex document translation ahead of time at the price we needed. I hope to work with him again.
Very professional and responsive! Thank you, Andrew!
Excellent quality translations, and always replies to my questions quickly. Thanks very much!
Jeff
(Language Surf)
Jan 27, 2016
Reliable and prompt service.
I really appreciate his punctuality and good English. He also helped me to do editing upon my requirement.
Always reliable, punctual, good quality translation with creativity. This linguist is super efficient and he works long hours without complain. Rate is super reasonable too.
Very helpful and service minded translator. Excellent translation work. Recommended!
GSL-立创
Sep 29, 2015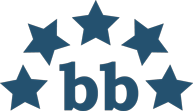 Shenzhen Grand Strong Language / GSL /Grand strong limited
Avg. LWA :
4.9
(30 entries)
We have worked with Andrew in recent projects and we haven't faced any problem during its process. We are satisfied with his work. Looking forward to working with Andrew in the near future.
Andrew is a great professional to work with and delivers quality work. I highly recommend his services.
Andrew is a very reliable and responsive translator. His work is of a very high standard and I would strongly recommend him.
Vandana
(House of Tutors)
Dec 12, 2014
Andrew was prompt in replying to my query, he was courteous, and he delivered the translation in record time.

Garry Guan
Sep 11, 2014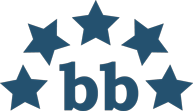 A-A Language Services, LLC. / Asian American Media Group, Inc.
Avg. LWA :
4.6
(14 entries)
Excellent, reliable and professional!
Alexander
(Education Evaluators International, Inc.)
Jun 30, 2014
Excellent availability, great turnaround and very easy to work with. I would highly recommend working with Andrew
be responsible on work and always provide high quality deliverables.
high quality, responsible and delivery on time
Great collaboration, quick delivery and very accurate translation. Andrew is one of the most competent Chinese>English translators I have ever seen.
Outsourcer feedback
(Those who did not leave a comment)
This sevice provider has not yet received any colleague feedback.
Have you worked alongside this service provider? Leave Andrew Chang a rating.