Services
Translation, Transcription, MT post-editing, Operations management, Sales, Vendor management, Project management, Training, Subtitling, Voiceover (dubbing), Software localization, Website localization, Editing/proofreading, Interpreting, Copywriting, Transcreation
Languages
מאנגלית לערבית, מערבית לאנגלית
Specializes in
משחקים / משחקי מחשב / משחקי מזל / קזינו, מחשבים: תוכנה, מחשבים: חומרה, and 7 more.
Feb 28, 2020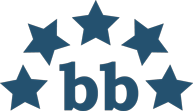 Pactera Technology International Limited / Previously: hiSoft Technology (Group) LTD.
Avg. LWA :
4.7
(46 entries)
Zaki has nice attitude and responses quickly.
Phoebe Nguyen
(Jonckers)
Feb 19, 2020
Zaki is such a reliable supplier to our team. Always keeps everything under control and be punctual. I'm really glad to cooperate with Zaki in the future projects. Thanks for your active supports.
Translata SVK
Feb 17, 2020
Average WWA rating given: 5.00
(30 entries)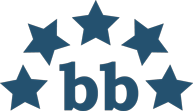 Translata, spol. s r.o. / Translata spol. s.r.o.
Avg. LWA :
5
(53 entries)
Ahmad is a very reliable provider, always quick-to-reply and willing to help. I don't remember him missing a deadline. Therefore, I highly recommend his services.
Burgos Parra, Raul
(Lionbridge)
Feb 12, 2020
Excellent communication and quality! Ahmad is by far one of the best translators I've ever worked with.
He is reliable and trustworthy.
Inlingo Game Localization Studio
Jan 15, 2019
Average WWA rating given: 5.00
(5 entries)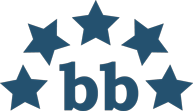 inlingogames / inlingo game localization studio
Avg. LWA :
4.8
(23 entries)
Ahmad is a great translator. He replies quickly and always delivers good quality. It is a real pleasure working with him.
Arkadiusz Bochenek
(QLOC)
Feb 07, 2018
Good contact and delivery on time!
Good and reliable Arabic localization
Ahmed is a very reliable EN-AR linguist
Ahmad Zaki is an ideal example for quality and punctuality.
Outsourcer feedback
(Those who did not leave a comment)
This sevice provider has not yet received any colleague feedback.
Have you worked alongside this service provider? Leave Ahmad Zaki a rating.