Merry
(Bright Translations)
Aug 14, 2020
Profressional, Easy communication, Notify Schedule ahead
We worked with Pavel Constantinov for a EU translation project and we were very happy with the quality of his job as well as with the smoothness of the communication.
Pavel has worked with us for projects from English to Bulgarian, providing invaluable support for some of our biggest projects. We have enjoyed our collaboration and the outstanding quality of his output.
Pavel is a great guy, with excellent translation skills. His English is outstanding, so he understands the source language better than any other translator we have worked with. First poiint of call! Our advice to other outsourcers: Don't miss out by going elsewhere!

Codex Global
Mar 24, 2017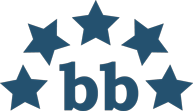 CodexGlobal / Codex Global Ltd / CodexBilingua / Codex Global
Avg. LWA :
5
(414 entries)
Pavel is a responsive and professional linguist. He has recently started working for one of our Fashion clients and regularly delivers high quality translations. We look forward to continuing our collaboration.
Everhard Hebly
(Parnassia Media)
Nov 11, 2016
Worked with Pavel for many years. An excellent communicator, fantastic translator and great guy who always goes the extra mile. Highly recommended.
We worked with Pavel on a few projects and our clients were happy with the quality of his work. We would not hesitate to contact him again.
Very reliable and responsible translator we would like to work with again.
Pavel is a pleasure to work with, and offers professional and timely translation services. We recommend him.
Really professional, reactive and cooperative translator providing high quality translations. Able to work in team or alone on projects. Thanks a lot for the great collaboration !
Pamela Holcomb
Jul 17, 2008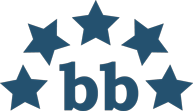 Visual Data Media Services, Inc. / Brett Moore
Avg. LWA :
4.4
(7 entries)
Pavel is an excellent translator who is very responsive to job offers and completes assigments on schedule. Visual Data Media Services is very much willing to work with him again and again.
Thoroughly professional, accurate and reliable. High standard of translation. Highly recommended!
Outsourcer feedback
(Those who did not leave a comment)