Excellent translator in all regards!

easywithus
Aug 29, 2019
Average WWA rating given: 5.00
(2 entries)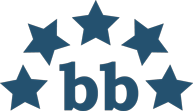 Easywithus
Avg. LWA :
4.7
(6 entries)
We've been working on the regular basis with Ali since February 2018, he's a very professional translator who is never late with deadlines. Thank you for collaboration!
Breno Pires
(Localize Direct)
Aug 21, 2019
Ali is a very responsive and dependable English-Turkish translator. He has worked on multiple projects with us and has a high client approval.
Ali's translations are of high quality and accurate. He is punctual and responsive so we're happy to carry on working in collaboration with him; we can highly recommend him.
Kirill Dudnik
(All Correct Group)
Aug 19, 2019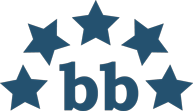 Allсorrect Group / All Correct Group / previously OK Translations Ltd.
Avg. LWA :
4.8
(27 entries)
Ali is not only provides really high quality of his text, his also giving us feedback about some errors we should fix to make the text better and provide more higher quality of the text to out clients.
It is a pleasure to work with Ali. Quick, diligent, and efficient. I will certainly continue to request translation work from him.
Sarala Devi
(IDP Connect)
Aug 13, 2019
We are very happy to work with him. Great service by Ali and always before time delivery. He is very supportive in terms of understanding the requirements and deliveries. Excellent service with high-quality, consistently.
James Davies
(Comtec Translations)
Aug 12, 2019
I have outsourced work to Ali on lots of occasions. He is always very reliable and delivers translations on time; he is very responsive to emails and always replies very quickly; he is helpful with queries from either myself or my clients; and the translation quality regularly receives positive feedback. All in all, Ali is a very good translator and I would highly recommend him.
Very reliable EN->TR translator. Top-notch quality and timely delivery.
Thank you very much for helping me in my small project for my teacher. I hope we can collaborate in the future.
Fast response and turnaround, reliable and accurate.
Great translators to work with. Flexible, timely and professional! Highly recommended!
good commitment to meet the deadline, quality work, timely response, willing to use the services next time again
It has been a pleasure working with Mr.Ali Yucel, and I will surely collaborate with him again and again
As the managing director of COLLINS - DK, I strongly recommend Ali Yücel for the PRO status because he is highly available, flexible,
Top-notch quality, reliable English > Turkish translator.
Outsourcer feedback
(Those who did not leave a comment)
Aug 19, 2019
Stefan Hahn (Locadile)
Willing to work with again:
Yes
Aug 12, 2019
Dana Huiban (GM Voices)
Willing to work with again:
Yes