Jan Gunnarsson
(Värdskapet)
Aug 17, 2017
I am really happy working with Jane. She is professional, engaged and flexible.
Béat Arnold
(archéologue cantonal de Neuchâtel, retired)
Aug 16, 2017
Excellent collaboration in the translation of scientific texts, from French into English, and search for terms to define new concepts.
Expert, fast, and reliable - I cannot say enough good things. Definitely will outsource to Jane again! RECOMMEND!
Jane is always professional. Keeping deadlines, researching terms etc. I can highly recommend her.
Fast turnaround, very helpful, and always good quality. Definitely recommended.
Provides accurate translations on time. It is a real pleasure to work with Jane.
Pierre Mikaël Ligavan (X)
Nov 30, 2010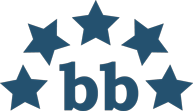 FILOGIS / IPSOPACTO / Pierre Mikaël
Avg. LWA :
3.3
(8 entries)
Jane provided a high quality service within the deadline. Very good experience!
I recommend : work up to date and accurate. Je vous recommende de travailler avec Jane Davis, elle a su mener le projet de traduction avec perfection.
Jane provides high-quality and friendly translation service and we'll definitely work with her again!
Outsourcer feedback
(Those who did not leave a comment)
This sevice provider has not yet received any colleague feedback.
Have you worked alongside this service provider? Leave JaneD a rating.