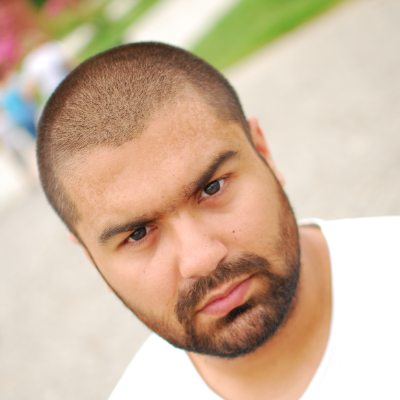 Andrei N.
Subtitling with the pros
Years of experience: 18
אנגלית רומנית
צרפתית רומנית
איטלקית רומנית
ספרדית רומנית
Captioning
Checking/editing/QC
Time coding
Transcription
Translation
I am a translator, subtitle creator and editor, subtitle QC'er, proofreader with more than 14 years of experience from Romania.
I have worked with and created two subtitling departments in two different major broadcasting companies in Romania and also collaborated with online streaming platforms like Netflix.
My work can be seen on on many TV channels from Romania.
Subtitling software:
SubtitleNext
EZTitles
Sfera
Specializing in:
קולנוע, סרטים, טלוויזיה, דרמה
אמצעי-התקשורת / מולטימדיה
טלקומוניקציה
שירה & ספרות
בלשנות
סלנג
משחקים / משחקי מחשב / משחקי מזל / קזינו
היסטוריה
מחשבים (כללי)
כלי רכב / מכוניות & משאיות