Very, proficient, punctual, reliable, friendly.
I have worked with Angela for a translation from Italian into Romanian and I am very much satisfied with her work. She is accurate, precise, punctual and takes care of the choice of each single word of the text, which reveals her big passion for translating! For sure I will be very happy to work with her again in the future- Thank you again, Angela, for your very professional work!
Michel Imhof
(Dirdam Language Solutions)
Sep 28, 2017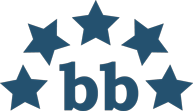 Dirdam Language Solutions
Avg. LWA :
5
(28 entries)
Professional translator, fair rates & deliveries on time.
British School Pisa
(British School Pisa Srl)
Oct 12, 2016
We've really appreciated working with a skillful and reliable translator as Angela proved to be.
Beatrice Romano
(Altridiomi sas)
Aug 21, 2016
Very accurate and reliable. A pleasure to work with.
Outsourcer feedback
(Those who did not leave a comment)
Professional, capable and efficient. Angela's linguistic knowledge is second to none and she rises to any challenges given with aplomb.
Excellent translator and collaborator.