Services
Translation, Interpreting, Subtitling, Voiceover (dubbing), Language instruction, Training, Copywriting, Editing/proofreading
Languages
מרומנית לאנגלית, מאנגלית לרומנית, מהולנדית לאנגלית, and 6 more.
Specializes in
קולנוע, סרטים, טלוויזיה, דרמה, מחשבים (כללי), מדעי החברה, סוציולוגיה, אתיקה, וכו'., and 7 more.
Eliza is reliable, friendly and quick :)
Veronika Wagneter
Sep 20, 2018
Average WWA rating given: 4.83
(6 entries)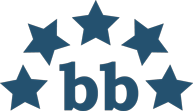 Panorama I.L.A., s.r.o.
Avg. LWA :
4.9
(14 entries)
I've had the pleasure of working with Eliza twice. I am impressed by Eliza's ability to handle the task she is assigned in a detailed and professional manner.
Eliza Filimon
(this provider)
You and your team are fully dedicated professionals. Thank you for organizing the two events and allowing me to be part of your team!
Outsourcer feedback
(Those who did not leave a comment)
Mar 30, 2020
Robert Sknadaj (Biuro Tłumaczeń Diuna S.C.)
Willing to work with again:
Yes
Jan 02, 2020
Massimo Cottone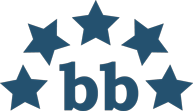 Correcta Language Services
Willing to work with again:
Yes
This sevice provider has not yet received any colleague feedback.
Have you worked alongside this service provider? Leave Eliza Filimon a rating.