Services
Translation, Software localization, Website localization, Transcreation, Editing/proofreading, Voiceover (dubbing), MT post-editing, Subtitling, Interpreting
Languages
מאנגלית לערבית, מערבית לאנגלית, אנגלית, and 1 more.
Specializes in
טכנולוגיית המידע, מחשבים (כללי), משפטים: חוזה (חוזים), and 1 more.
Accurate verbatim transcription. Well-worded English translation. Only minor edits required. Recommend highly.
We've had just a few projects with Muhannad so far. But I would recommend him as he pays attention to details, is punctual, responsive and has good command of languages.
Zaid Al-Tannari
(Zaid Services Co.)
Aug 05, 2019
Accurate, fast and reliable when it comes to deadlines.
Ilham Mougrabi
Aug 03, 2019
Translator proves that his able to overcome constant challenges while creating novel solutions. We are always happy to acquire his services
Ahmad Alkhalaf
(Crusoe Translation Services)
Aug 03, 2019
Mr. Jaam was quick to reply, and very punctual. His translation is both accurate and native-like. All in all, I am both satisfied and happy with the services he provided. Five stars.
Ghofran Tarakji
(Tarakji)
Aug 02, 2019
A professional translator who knows what he is doing. He meets the deadlines and delivers excellent quality.
Hadi Tarakji
(Furkan)
Aug 02, 2019
Simply speaking, Mr. Muhannad has a sufficient experience and qualities that qualify him to be the translator every company or independent enterprise needs. Accuracy, honesty, and reasonable price.
Rana Doori
(Harmony)
Aug 02, 2019
"I am pleased to confirm our extreme satisfaction with the professional competence and translation abilities of Mr. Muhannad Al-Bayk Jaam. In a variety of projects, Mr. Muhannad has performed at a level that has consistently exceeded our expectations. He has demonstrated a particularly keen command of both English and Arabic. We have utilized his skills on a number of projects in recent months and plan to continue our relationship well into the future. We are pleased to recommend him for any project for which he may be under consideration."
translatorsWB
Jul 09, 2018
Average WWA rating given: 5.00
(57 entries)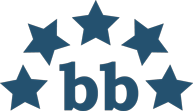 Translators Without Borders
Avg. LWA :
5
(37 entries)
Muhannad is a translator with TWB, working from English to Arabic and from Arabic to English. To date, he worked on a total of 210,545 words. He is a responsive and professional member of the team.
Outsourcer feedback
(Those who did not leave a comment)