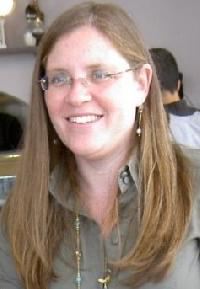 חבר מאז May '09
שפות עבודה:
מעברית לאנגלית
מספרדית לעברית
מאנגלית לעברית
מספרדית לאנגלית
Yael Nachumi
איכות גבוהה, דיוק, ייצוגיות



hod hasharon, ישראל

Local time:

03:06 IST (GMT+2)



מתרגם ו/או מתורגמן פרילנסר,

חבר מאומת
This person has a SecurePRO™ card. View now.

Translation, Editing/proofreading, Desktop publishing, Project management
מתמחה ב:

בנייה / הנדסה אזרחית

הנדסה: תעשייתי
ביטוח
הנדסה (כללי)
עסקים/מסחר (כללי)
תעודות, דיפלומות, רשיונות, קו"ח
אינטרנט, מסחר אלקטרוני
כללי / שיחה / ברכות / מכתבים

אוצר (כללי)

כלכלה
More
נקודות ברמה מקצועית: 135, שאלות שנענו: 49, שאלות שנשאלו: 48
Send a payment via ProZ*Pay
דוגמאות תרגום שנמסרו: 3


More
Other - Yeda School of Technical Writing
מס' שנות ניסיון בתרגום: 20. נרשם ב-ProZ.com: Dec 2003. נעשה חבר: May 2009.
N/A
N/A
Microsoft Excel, Microsoft Word, Powerpoint, SDL TRADOS
אנגלית (PDF)
Trainings
Yael Nachumi פועל בהתאם ל- ProZ.com's הנחיות מקצועיות (v1.1).
Bio
Education:

- B.A in Psychology, M.A in Organizational Sociology, from Tel Aviv University.
- Technical Writing diploma (Yeda School for High-Tech studies)

In General:

- I started my translating career during my military service in the IDF, where I served as an English-Hebrew translator. After my army service and during my academic studies, I gained further translating experience, mostly in academic and business correspondence and documentation.
- Over the past years I have worked in control and documentation positions in various industries, including high tech and insurance and in large-scale engineering projects, where I gained valuable knowledge and expertise in technical fields.
- Today I have over 15 years of experience in translating and editing technical, business and legal documents, as well as academic papers and articles (in various fields) from Hebrew to English and vice versa. I also translate from Spanish into Heb/Eng.
- I possess very good editing skills, as well as a high commitment to meeting deadlines and producing high quality and presentable texts and materials.

Experience:

Among others, I have previously accomplished the following projects:

- Translated and edited technical documents, business & legal documentation and correspondence.

- Translated and edited academic papers and dissertations in various fields.

- Translated articles for "Forbes Israel" financial magazine.

- Wrote, translated and edited technical user manuals, marketing documents, web sites, and more.

- Edited professional books in English and Hebrew.

- Created brochures, books of abstracts and programs for academic conferences.

- Wrote procedures and forms in various fields (e.g: quality assurance, organizational control, human resources, and more).

For more information and a quick quote, please send me an email to nachumi.yael@gmail.com.

משתמש זה זכה בנקודות Kudoz כיוון שסייע למתרגמים אחרים לתרגם מונחים ברמה מקצועית (PRO). לחץ על סכום נקודות כדי לראות את תרגומי המונחים שסופקו.


מילות מפתח: engineering, transportation, academics, human resources, resume, technical, business, finance, social sciences, construction, insurance, legal.
Profile last updated
Jul 23