דפים בנושא: < [1 2 3 4 5 6 7 8 9 10 11 12 13 14 15 16 17 18 19 20 21 22 23 24 25 26 27 28 29 30 31 32 33 34 35 36 37 38 39 40 41 42 43 44 45 46 47 48 49 50 51 52 53 54 55 56 57 58 59 60 61 62 63 64 65 66 67 68 69 70 71 72 73 74 75 76 77 78 79 80 81 82 83 84 85 86 87 88 89 90 91 92 93 94 95 96 97 98 99 100 101 102 103 104 105 106 107 108 109 110 111 112 113 114 115 116 117 118 119 120 121 122 123 124 125 126 127 128 129 130 131 132 133 134 135 136 137 138 139 140 141 142 143 144 145 146 147] >
Off topic: 泰晤士(TIMES)四合院儿
J.H. Wang
סין
Local time:

17:20



חבר (2007)


מאנגלית לסינית
+ ...

ysun wrote:
J.H. Wang wrote:

再有一天就是羊年了,在此辞旧迎新之际,祝愿 David、Rita 两位版主、QHE、Zhoudan、Steve、ysun、jyuan兄、pkchan等论坛同仁羊年吉祥,阖家团圆,扬眉吐气,喜气洋洋,新年新气象!!!
金航:
十分感谢你在百忙之中问候"老同志"!望你紧跟以习近平同志为首的中央领导,把反腐斗争进行到底!让老百姓们都能心情舒畅地过上幸福日子!我们这些退居海外的老家伙们将坚决支持!
祝你全家羊年身体健康、阖家欢乐、万事如意!



很抱歉,春节这几天上网不太方便,回复晚了点!

孙先生的一些话很幽默,富有想象力,我觉得有点意外。我加入咱们中文论坛以来,感觉与各位前辈和论坛同仁很谈得来,而且在与你们的交流中也受益匪浅。所以,在春节前夕问候一下是很自然的事情。

当然,我们论坛上也出现过不和谐的声音。我觉得大家应该抱着理解、谅解、和解的态度在论坛上友好共处,并支持版主的工作。

期待着论坛在新的一年里会有新的景象!

最后,祝孙先生春节愉快,万事顺心,健康长寿!
ysun

ארצות הברית
Local time:

04:20


מאנגלית לסינית
+ ...

金航:

谢谢你的祝福!想必你春节一定过得很愉快吧?我上面所说的话,有些是开玩笑。不过关于反腐,却是有感而发。每次回国或在电话里与亲戚、朋友、老同学甚至素不相识的旅友交谈时,反腐总是最重要的话题之一。以前,一谈起这个话题,听到的总是些无奈的牢骚和埋怨,但如今老百姓似乎看到了希望。可见,反腐是一件非常顺应民心的事情。通常,我只做科技方面的翻译项目。但近两年来,有些客户也会要我做一些与反腐有关的中译英项目。可见,美国的有关方面也在积极配合中国的反腐。

至于支持版主的工作,那是没得说的。对于历届版主(除个别滥用职权者)的工作,我向来是大力支持的。你与 James Xia 任版主时,都干得不错。这一点,大家是有目共睹的。至于不和谐的声音,我个人认为,只要不是恶意的人身攻击,就都可以理解和谅解。

祝你在新的一年里,万事如意,事业更上一层楼!
J.H. Wang
סין
Local time:

17:20



חבר (2007)


מאנגלית לסינית
+ ...

ysun wrote:

金航:

谢谢你的祝福!想必你春节一定过得很愉快吧?我上面所说的话,有些是开玩笑。不过关于反腐,却是有感而发。每次回国或在电话里与亲戚、朋友、老同学甚至素不相识的旅友交谈时,反腐总是最重要的话题之一。以前,一谈起这个话题,听到的总是些无奈的牢骚和埋怨,但如今老百姓似乎看到了希望。可见,反腐是一件非常顺应民心的事情。通常,我只做科技方面的翻译项目。但近两年来,有些客户也会要我做一些与反腐有关的中译英项目。可见,美国的有关方面也在积极配合中国的反腐。

至于支持版主的工作,那是没得说的。对于历届版主(除个别滥用职权者)的工作,我向来是大力支持的。你与 James Xia 任版主时,都干得不错。这一点,大家是有目共睹的。至于不和谐的声音,我个人认为,只要不是恶意的人身攻击,就都可以理解和谅解。

祝你在新的一年里,万事如意,事业更上一层楼!




我春节期间拜访了一些在北京和郑州等地的亲友,出去玩了几天,感觉挺开心的。

我做版主时,也有不少地方做得不够好。当然,我们也得到了很多同仁的支持,这是应该感谢的。其实,论坛的状况与这里的每个人都有关系,只有大家共同努力,自觉约束自己,才能创造良好的论坛环境,友好的交流氛围。

反腐的确成绩很大,不过也说明了问题的严重性,任重而道远。

也祝孙先生在新年里老骥伏枥,取得更大成就!
ysun

ארצות הברית
Local time:

04:20


מאנגלית לסינית
+ ...

| | |
| --- | --- |
| Who knew ... | Feb 27, 2015 |
... there's a Texas County in Missouri !

http://en.wikipedia.org/wiki/Texas_County,_Missouri





Texas County is a county located in the southern portion of the U.S. state of Missouri. As of the 2010 census, the population was 26,008.[2] Its county seat is Houston.[3] The county was organized in 1843 as Ashley County, changing its name in 1845 to Texas, after the Republic of Texas.

The 2010 U.S. Census indicates that it is the center of population for the United States.





It wasn't until there's a shooting that made the news that I heard of it.
David Lin

הממלכה המאוחדת
Local time:

10:20



חבר (2013)


מאנגלית לסינית
+ ...

מנהל פורום זה
| | |
| --- | --- |
| Funny, funnier, funniest | Feb 28, 2015 |
Throughout the clip all the "trainees" do not follow instructions, and the rules to that effect, which is the hysterical bit.

The obvious are indeed the funniest as the trainees can't see the changes required for them to make. It takes the supervisors to lead by example.

I like the line of the bank clerk: "Thank you, sir!" best.
It made my day.



QHE wrote:

The Trainee https://www.youtube.com/watch?v=75iIotHMvU0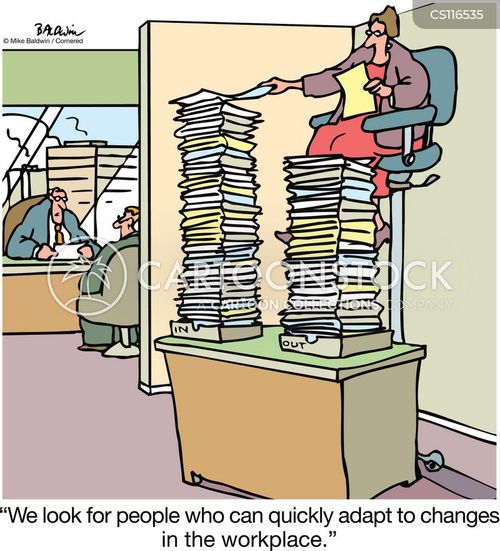 [Edited at 2015-02-28 12:21 GMT]
| | |
| --- | --- |
| Julie Andrews & Carol Burnett | Mar 1, 2015 |



Thanks again, QHE. That was funny indeed. BTW, the robber was played by Steve Lawrence, a frequent guest of the show.

Since it's the 50th anniversary of the film "The Sound of Music", here's an old clip of a performance by Julie Andrews and Carol Burnett. The clip was partially shown at the award show of the 2013 Mark Twain Prize for American Humor, when Carol Burnett was that year's recipient. Her old pal Julie Andrews was the last presenter, if I remember right.

https://www.youtube.com/watch?v=wO6R4RxnSlw


[Edited at 2015-03-01 06:37 GMT]
David Lin

הממלכה המאוחדת
Local time:

10:20



חבר (2013)


מאנגלית לסינית
+ ...

מנהל פורום זה
| | |
| --- | --- |
| The Von Trapp Family Lodge in Stowe, Vermont | Mar 2, 2015 |


I visited the lodge with a couple of coworkers once. It was a weekend excursion while we were on a business trip in Burlington, VT. I should have bought a small memento, like a thimble or such with the image of the family lodge emblazoned on the top of it.



[Edited at 2015-03-03 02:43 GMT]
דפים בנושא: < [1 2 3 4 5 6 7 8 9 10 11 12 13 14 15 16 17 18 19 20 21 22 23 24 25 26 27 28 29 30 31 32 33 34 35 36 37 38 39 40 41 42 43 44 45 46 47 48 49 50 51 52 53 54 55 56 57 58 59 60 61 62 63 64 65 66 67 68 69 70 71 72 73 74 75 76 77 78 79 80 81 82 83 84 85 86 87 88 89 90 91 92 93 94 95 96 97 98 99 100 101 102 103 104 105 106 107 108 109 110 111 112 113 114 115 116 117 118 119 120 121 122 123 124 125 126 127 128 129 130 131 132 133 134 135 136 137 138 139 140 141 142 143 144 145 146 147] >
To report site rules violations or get help, contact a site moderator:
You can also contact site staff by
submitting a support request »
泰晤士(TIMES)四合院儿
memoQ translator pro
Kilgray's memoQ is the world's fastest developing integrated localization & translation environment rendering you more productive and efficient.

With our advanced file filters, unlimited language and advanced file support, memoQ translator pro has been designed for translators and reviewers who work on their own, with other translators or in team-based translation projects.

More info »
Protemos translation business management system
Create your account in minutes, and start working! 3-month trial for agencies, and free for freelancers!

The system lets you keep client/vendor database, with contacts and rates, manage projects and assign jobs to vendors, issue invoices, track payments, store and manage project files, generate business reports on turnover profit per client/manager etc.

More info »